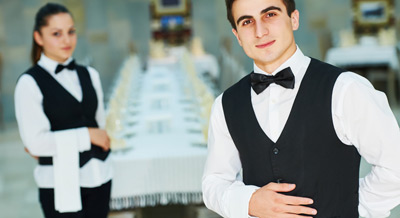 FOR EMPLOYEES
Our people work in a luxurious environment in which job satisfaction is an important asset. Beautiful assignments with long-lasting prospects. A clear salary and smooth payment. To really be a part of something instead being an ordinairy number. That makes us unique! You are also entitled to great extras such as master classes and serveral discounts at Grand Hotel Huis ter Duin.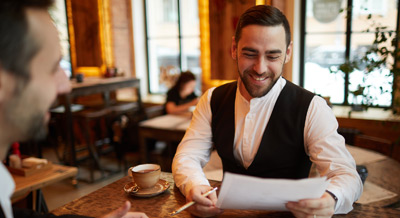 WORKING AT ADRIAAN WERKT
Thank you for your interest in Adriaan Werkt. As an employee of Adriaan Werkt you get full attention, you work in great places, you earn according to position and not according to age, we train you to a higher level and your salary is always smooth, transparent and according to the latest rules. Our clients are beautiful and luxurious hotels, restaurants and beach clubs at home and abroad. They give you the opportunity to develop the maximum in yourself.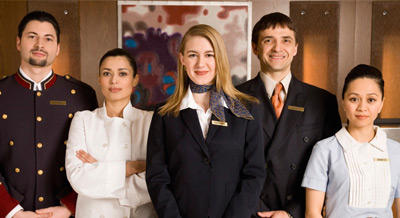 OUR PHILOSOPHY
The landscape of the hotel and catering industry is changing rapidly in the challenging market conditions. This calls for an accelerated review of the personnel issue and to concretize it. Following the example of other branches such as the construction industry, we see a growing demand for flexible, reliable and qualified personnel. This translates into a so-called flexible shell, in which catering entrepreneurs can be future-oriented and risk averse in challenging times, but do not have to compromise on quality.
ADRIAAN BEDIENT
Waiting & Banqueting
ADRIAAN REINIGT
Housekeeping
ADRIAAN KOOKT
Chefs, Sous-Chefs, Chef de Partie, Cooks General
ADRIAAN WERKT EN LEERT
Increase your knowledge, follow the courses, upgrade your CV! If you work at Adriaan, we will teach you everything you need to be able to work well and confidently. We also offer you unique master classes from the best in the field. With all parts of Adriaan Leert you will receive a certificate upon completion that is an addition to your CV, we add value for our employees.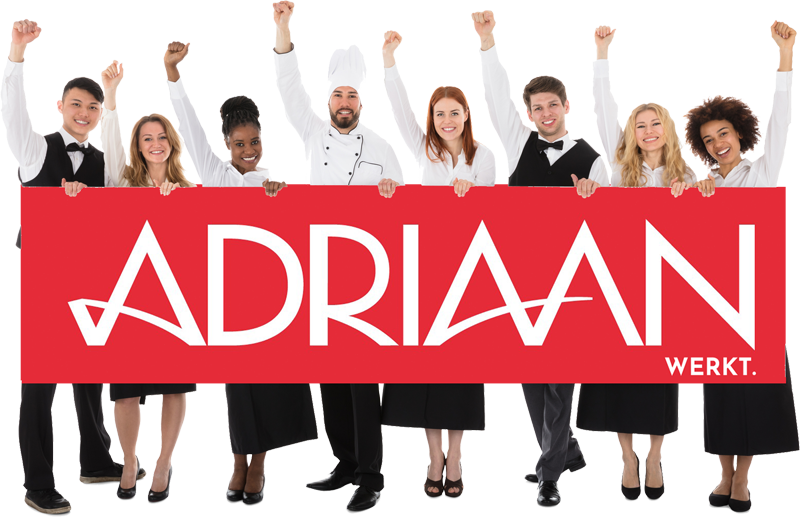 We unburden, manage risk and deliver 5 star quality!
Unburdening personnel issues, illness, leave, dismissal and remuneration.
Fully integrated into your organization, no change in your work process.
Cash flow optimization through flexible payment terms, in collaboration with DBS2.
High-level staff through Adriaan Academy certificate.
Training in collaboration with Grand Hotel Huis ter Duin. Storting G account, indemnification of liabilities for temporary workers and freelancers.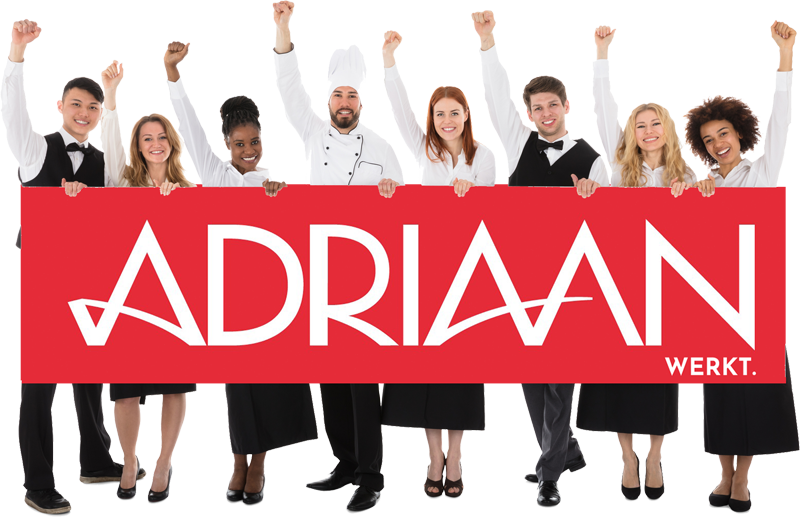 Our Proposition
We believe that we have created an intermediary and trainer in which we can provide your current ambulant forces in peak times or events at a higher level.
In addition, we can build a flexible shell for your daily operation, in which we specialize in housekeeping, waiters and cooks. We supply our employees with an Adriaan Leert certificate in collaboration with Grand Hotel Huis ter Duin.
Our employees are trained in a five star environment with the same high standards of quality.